Export-invest, ТОО,

KZ
Гуанчжоу, CN
Beans white "Shovel" - calibrated in size 8 mm (price per kg - $ 0.99), 9 mm (price per kg - $ 1.08), or straight 8-9 mm (price per kg$1.00) Red beans "Tomato" - calibrated in size 7-8 mm(Price per
Айрон, ООО,

RU
Гуанчжоу, CN
Airon LLC has an opportunity to offer you wheat food and fodder soft grades from regions of Western Siberia and other regions of Russia. We offer You the following products: • Wheat soft wheat 3 CL.
Фаворит, ООО,

RU
Гуанчжоу, CN
We offer to your attention a quality product-Potassium humate liquid peat. Designed as a fertilizer and phytoimmunity induction, for presowing treatment of seeds and planting material, for top
Ертрейд, ООО,

UA
Гуанчжоу, CN
Wheat flour first grade/class is very popular among modern housewives. Its distinctive features include the presence of a small amount of ground shells of grains. By the way the number should not be
Баркинхоева А., ИП,

KZ
Пекин, CN
The Kazakhstan company Bastau LLP offers to sell 3-4 class wheat, barley and other cereals, with high quality indicators. Directly from farmers, from warehouses and granaries. Export. Min batch: from
Агро-Рост, ООО,

RU
Пекин, CN
"TC "Agro-Rost" LLC is engaged in wholesale distribution of agricultural products. Our key activity area is export of field crops, such as • White, yellow and black mustard (conforms to GOST
Agro Alliance, ООО,

UA
Пекин, CN
LTD "Agro-Alliance", founded in 2010, is one of the leading Ukrainian group for exports of grains, oilseeds and their derivatives. We suggest the delivery of all kinds of grains, oilseeds and their
Русская Торговая Организация, ООО,

RU
Пекин, CN
Russian state grain company Russian Trade Organization offers russian rice with delivery to the ports of China with the following characteristics: moisture: 14% impurity: 0,2% broken: 2% benign
Агро-Инжиниринг Белгород, ООО,

RU
Пекин, CN
Extruder ES-40 (380V / 220V) We offer extruder models with capacities ranging from 40 to 1400 kg per hour. This extruder is an industrial solution for the manufacture of extruded fodder by small
Ертрейд, ООО,

UA
Пекин, CN
The premium (top, highest, high quality) flour is wheat flour, which consists of particles of endosperm, finely ground (0.1-0.2 mm), with predominantly endosperm of the inner layers. You can
Новые объявления
Джейкобс кронунг молотый кофе 250 г/500 г, Чэнду.
Аджика перец салаты томат паста Туркменистан, Пекин.
Нут. Калибровка, очистка, фасовка, Пекин.
Пиломатериалы, Пекин.
1 € /м.куб. 1 € /м.куб. оптом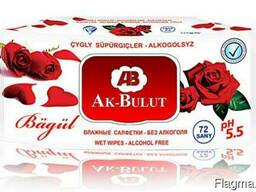 Влажные салфетки, Пекин.
0.13 - 0.82 $ /шт оптом
Каменный уголь на экспорт., Пекин.
32 - 40 $ /т оптом
×
×
×