Смакота, ООО,

UA
Гуанчжоу, CN
Paws of chicken, Stomach, legs, pork and beef, chicken. Ready to ship good rates, stable. Official documents. Prepayment and 100%.
КапиталЪ 100, ООО,

RU
Гуанчжоу, CN
We sell products of a poultry farm only by large wholesale: The minimum order quantity is 40 tons at a time. Meat: carcass broiler chicken Semi-finished products: Quarter, leg, breast, wings,
Prais, ООО,

UA
Гонконг, CN
Selling chicken legs from the Ukrainian manufacturer.
Останкинский МПК, АО,

RU
Гонконг, CN
卖猪肉外卖 : 猪手, 猪脚, etc.
Элитгрупп, ООО,

RU
Пекин, CN
We offer chicken paws from the best and largest poultry farms in Russia at real prices and guarantee large volumes
1.40
$
/Vacuum Packed FCA
1.40
-
4
$
/Vacuum Pack оптом
Premier Food, ООО,

UA
Пекин, CN
Premium Sausages from manufacturer. Big variety of product: Beef/ Chicken/ Pork, different recipes, sizes & packing available. Looking for distributors and importers worldwide. HACCP & ISO
Сумцов А.С., ФЛП,

UA
Гонконг, CN
Product description – organoleptic properties Element of chicken comprising a part of hind limb with a part of Metatarsal severed from the carcass at the ankle. The hind leg is Cleaned with
Новые объявления
Аджика перец салаты томат паста Туркменистан, Пекин.
Нут. Калибровка, очистка, фасовка, Пекин.
Пиломатериалы, Пекин.
1 € /м.куб. 1 € /м.куб. оптом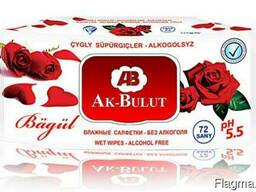 Влажные салфетки, Пекин.
0.13 - 0.82 $ /шт оптом
×
×
×